Kirn Jr. High School Pool
100 North Ave. , Council Bluffs, IA
2021 SWIA Fall Masters Meet:
 September 25th, 2021
Warm-Up 10:00 AM, Begin 11:00 AM
Entries:
 You may enter up to 5 individual events, not including relays.
 Entries Must be received by September 21st 2021.
 You may deck enter
 Deck entries are accepted but new heats will not be added.
 Deck entry and event alterations will close at 10:30 AM.

After that time there will be no more deck entries or switching events around.

 800 MUST pre-register.
Seeding will be slowest to fastest by gender regardless of age.
Fee's:

$30 for meet entry
$35 for deck entry
USMS Membership & Compliance :

This meet is sanctioned by Iowa LMCS and is open only to USMS members. Please include a copy of your current registration card with your entry. This meet will be governed by USMS rules.

If you are not a USMS member, you will be required to pay the one-event entry fee, and befor participation in the meet you will need to fill out the one-event entry form. (that can be done on the pool deck the day of or done before and brough to the event and given to the meet director.)

Seeding will be slowest to fastest by gender regardless of age.
The length of the competition course without a bulkhead is in compliance and on file with USMS in accordance with articles 105.1.7 and 106.2.1.
Timing System will be primary Automatic start and finish, with backup finish as Semiautomatic (button) and Manual (stopwatch) 202.1.1(A)4 Times from this competition will be eligible for world record, USMS record, and Top 10 consideration
Age Ruling: USMS 2019 Rule 102.2.2 For short course meters and long course meters, the eligibility of a participant for a particular age group shall be determined by the age as of December 31 of the year of competition.
Events in order:
| # | Event | # | Event |
| --- | --- | --- | --- |
| 1 | 200 Back | 9 | 50 Fly |
| 2 | 200 Med Relay | 10 | 100 Breast |
| 3 | 100 Fly | 11 | 100 Free |
| 4 | 50 Free | 12 | 50 Back |
| 5 | 200 Free | 13 | 100 IM |
| 6 | 100 Back | 14 | 200 Free Relay |
| 7 | 50 Breast | 15 | 800 Free |
| 8 | 400 IM | | |
We will have a short break at the half way point in the meet.
COVID-19 Safety information
Updated 7/31/2021
The goal for the Southwest Iowa Maters group is to host a safe and efficient event, reading, understanding and following the safety information provided will play a key role in a successful and enjoyable event. If you have any safety questions or concerns please contact the meet director.
 We will be following the strictest form of guidelines provided by Federal, State, local health, and or facility requirements.
 While in the facility masks / face coverings for unvaccinated are required unless you are in the water competing.
 Also while in the facility masks / face coverings if you are vaccinated are encouraged when social distancing is not possible unless you are in the water competing.
 Upon arrival to the facility please read and understand the safety signage that is pertaining to the layout and traffic flow of the facility.

 The pool deck will be directional to increase the ability to maintain distance between people and allow events to flow in and out of the starting block area.
 The facility will have spaces identified for walkways and places that competitors can place their personal belongings, this will give us the ability to maintain a safe distance between people.

Before the event everyone will be required to:

Fill out the screening form.

 This will be provided at the front desk for anyone who does not have it complete. It will also be available for download at SWIASWIM.COM. You can bring the form with you or email it to the meet director.
 Upon arrival a temperature will be taken.

Social distancing will be key in a successful safe event, we ask that you not gather at the far end of the pool to cheer on fellow swimmers during events. Only lap counters should be at the far end of the pool.
Meet results will not be printed and posted at the event to keep people from congregating. Results will be posted online at SWIASWIM.com.
All safety information should be informative, positive, and easily understood. If there is any question about the safety information, ask. It is important that everyone in attendance understands and follows the information.
Most importantly of all, use common sense and keep healthy habits in mind. Upon arrival please review the safety signage. No spectators or non-essential attendees will be allowed. Thank you for understanding, we do our best to keep everyone safe!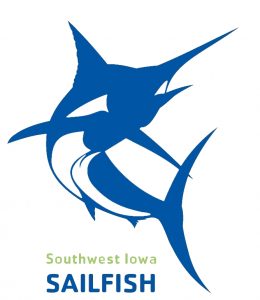 If you wish to enter the meet you can sign up online. If you have any questions please see our sign up instructions or feel free to contact us.
We will not be doing paper entry forms for this meet, deck entry will still be available.